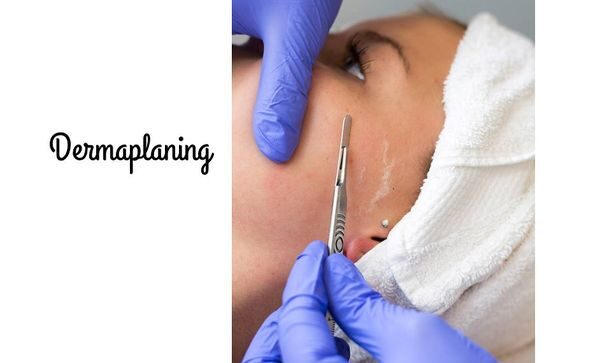 The result? Brighter, more radiant skin that'll last A MONTH.
Ok so what exactly is it?
Dermaplanning is a treatment where the beauty therapist uses a scalpel-like blade to remove the dead skin that sits on the surface of your skin and makes it appear dull and congested. It'll also "shave" off any peach fuzz, leaving you with a more radiant, smoother complexion. The process is pain-free and will normally take 30 mins on it's own but can also be added to a facial.
it instantly brightens and and makes your skin youthful looking
 it improves skin quality and reduces wrinkles
combined with your skincare regimen…your skincare products will penetrate the skin deeper allowing your products to work faster!
lightens up acne scars
no downtime for recovery